heading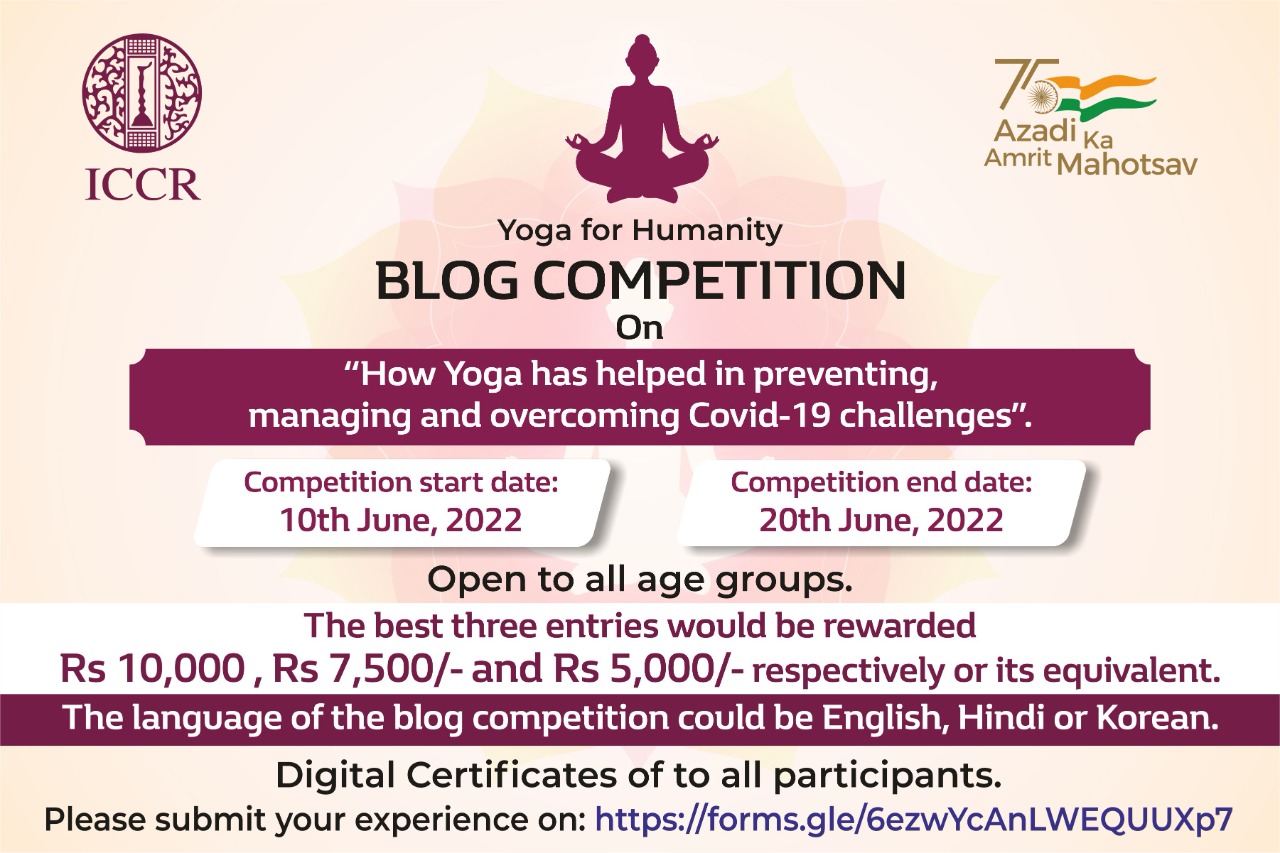 Indian Council for Cultural Relation is organizing an International Conference on Yoga & Natural Health Care for Covid Pandemic "From Prevention to long term rehabilitation " at Seoul, at Wonkwang Digital University, Republic of Korea on 25th June, 2022".  SVYASA university, Bengaluru will be the knowledge partner of the Conference. The conference will be graced by distinguished Experts on yoga . The event will be live streamed on social media handles of ICCR and is launching a BLOG COMPETITION on YOGA. 
Blog Competition On Yoga
Please share your personal experience on "how Yoga has helped in preventing, managing and overcoming Covid-19 challenges".
The Blog competition will starts from 10th June, 2022 to 20th June, 2022 and will be open to all age groups.
The best three entries would be rewarded Rs 10,000 , Rs 7,500/- and Rs 5,000/- respectively or its equivalent.
The language of the blog competition could be English, Hindi or Korean.
Digital Certificate of participation will be provided to all the registered participants.
All the participants are requested to submit your experiences as early as possible and not to wait till end date.